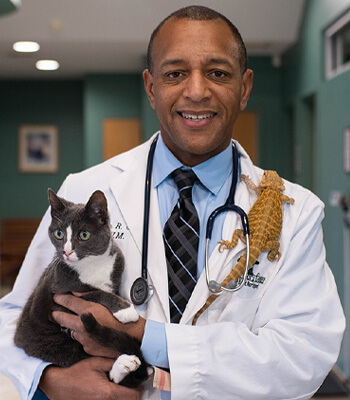 Dr. Kenneth Gantt opened the Veterinary Center of East Northport with Dr. Margaret Ullmann in October 2004. He is a member of the American Veterinary Medical Association, the New York State Veterinary Medical Society, and the Long Island Veterinary Medical Association.
Dr. Gantt received his undergraduate degree in 1989 from Cornell University, where he earned a Bachelor's degree in Animal Science. He then continued to Cornell's College of Veterinary Medicine with his Doctorate of Veterinary Medicine. Following veterinary school, Dr. Gantt completed an internship in animal medicine and surgery at the University of Tennessee from 1993 to 1994.
Originally from Huntington, New York, Dr. Gantt has always had a love for taking care of animals. He remembers volunteering to take class pets home on weekends, holidays and summer vacations (even though his mom didn't appreciate the boa constrictor in his bedroom). While living in Huntington, he worked in a small animal hospital and then, later on, had a summer internship at the Bronx Zoo.
Dr. Gantt loves fostering the long-term bond that develops over time between himself, his clients and their pets. He has many clients whose children he has known since they were very young. Those children have now grown up, started their own families, and have entrusted him with the care of their pets.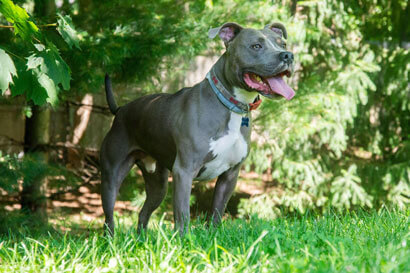 Dr. Gantt loves spending time with his wife and son during his free time. He also enjoys hanging out with friends, playing sports, outdoor activities, photography, and woodworking. Dr. Gantt has three pets: his pit bull rescue named Chaos, a cat Jax, and Toothless, a Bearded Dragon!