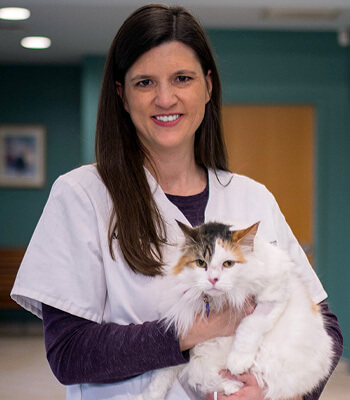 Dr. Marlies Piliero DVM joined the Veterinary Center of East Northport in September of 2010. Originally from Croghan, New York, she is a member of the New York State Veterinary Medical Association, the Long Island Veterinary Medical Association, the American Veterinary Medical Association, and Phi Zeta (a national veterinary honors society). Dr. Piliero graduated from Cornell University in 2010 with degrees in Hotel Administration and Veterinary Medicine.
Dr. Piliero loves working together with pet owners to customize the best path of testing, diagnosis, and treatment for their pet and family; building long-term relationships with clients and their pets in the process. Inspired by her father who was a large animal veterinarian, she grew up loving veterinary medicine. She spent her childhood on her family's farm breeding and showing Holsteins.
In addition to caring for these animals on a daily basis, preparing the cows for show and taking them to the county and state fairs was always a highlight of her summer and great experience.
Despite her animal-caring background, Dr. Piliero did not initially set out to become a veterinarian. After completing her undergraduate degree, she worked as a market research consultant in Boston, Massachusetts for five years. This position allowed her to develop skills associated with team management, client service, task prioritization, and multi-tasking. Before long though, her love of animals led her to pursue a career in veterinary medicine.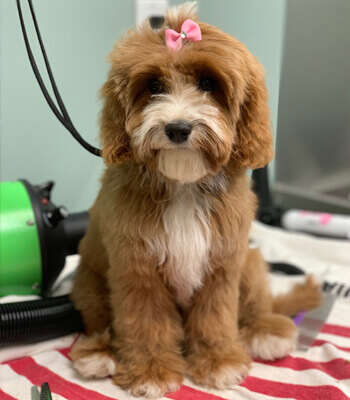 You can find Dr. Piliero spending time with family and friends, enjoying all the natural beauty Long Island has to offer. Her husband Andrew works in property management, and they have two sons, Trevor and Grant. In their house resides two cats Monkey and Buddy, and a dog named Rosie. The Piliero family is so happy to be a part of the local community since moving here in 2010.